"Kyoto Shimbun" Published on March 3, 2020/ Announcement of publication
In 2011, the activities of the "enishi" Buddha dedication project launched with the Buddhist sculpture "Youzan Miura" were published in the Kyoto Shimbun.
The Great East Japan Earthquake 9 years.
From Buddhist places in Kyoto to dedication of Buddha statue.
On the 11th, memorial service was held. At Eiganji Temple in Otsuchi, Iwate Prefecture, where the main hall was washed away by the tsunami.
"Near the community."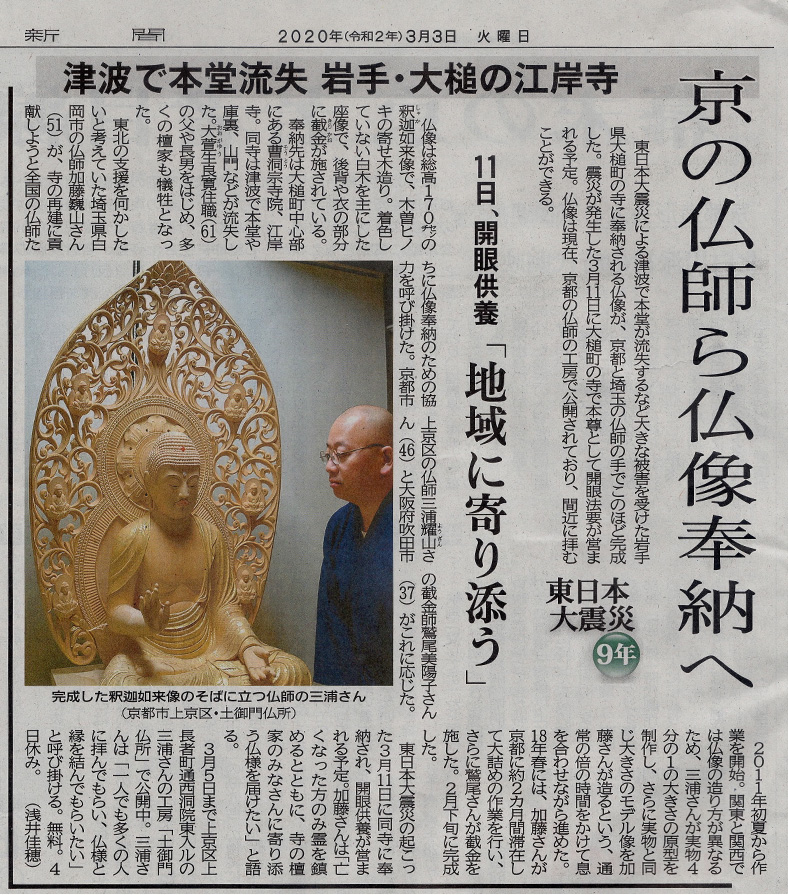 March 3, 2020 From the Kyoto Shimbun.